It could be to play with you for a concert, to appear on your next album or any project about which you would like to have the sonority of the banjo and / or the guitar – don't hesitate to contact me ! It is always a challenge and a great pleasure for me to add my personal touch during these collaborations sometimes improbable !
For example, I was asked to: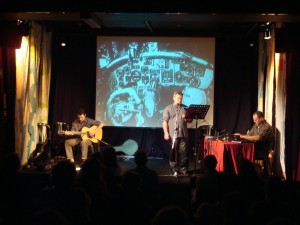 – play with poets while they perform – ex: with Eric Brogniet in Canada or on a boat trip at the international poetry festival of Namur,
– record on a children songs CD,
– record on several CDs in various styles like bluegrass, pop … listen to some samples here.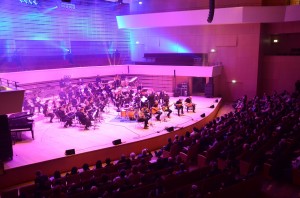 – play with the band « Quartier Français » while they appeared with the Wind Orchestra of Lille ( France ),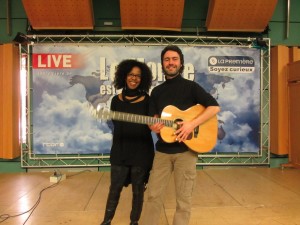 – present a regular radio review about the American music with Didier Mélon, in the issue « Le monde est un village » on « La première » – RTBF.
You can listen to some issues here.
RTBF – radio session february 25, 2014: Steve Louvat & Nyeemah Mac Donald 
– Etc.