Français / English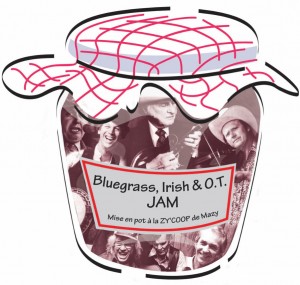 Musique Bluegrass, Irish, Folk, Old Time …« Où peut-on jouer ce style de musique ? » –  « Comment rencontrer d'autres musiciens jouant du banjo, de la mandoline … ? » – « Où peut-on écouter cette musique ? »
Depuis plus de 25 ans, je rencontre et reçois régulièrement des messages de personnes souhaitant découvrir ou jouer ces musiques magnifiques.J'ai commencé par donner des cours et des stages jusqu'au moment où, étant coopérateur de la Mazy Culture, j'ai enfin eu l'occasion de pouvoir  officiellement dédier un lieu de rencontre convivial et permettant l'organisation de Jam et de concerts.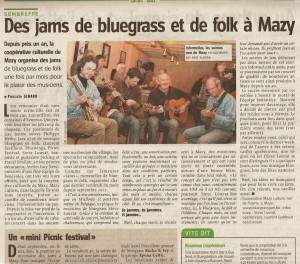 L'occasion de découvrir ce milieu musical, de rencontrer d'autres personnes passionnées, de jouer ensemble de manière informelle, de pratiquer son instrument et son répertoire avec d'autres, d'apprendre, d'écouter des concerts de qualité, de se produire sur scène … tout ça à la fois dans un endroit chaleureux, offrant une scène, une sonorisation complète, un bar, de quoi manger …
Venez et découvrez ce petit lieu magnifique et unique ! www.bluegrassjam.be
************************************************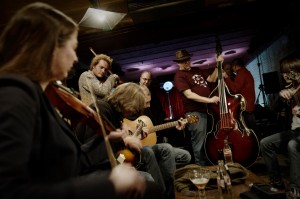 Bluegrass, Irish, Folk, Old Time music …
« Where can we play this music ? » – « where can we play with other banjo, mandolin players … ? » – « Where can we listen to this music ? »
For more than 25 years, I've been meeting and receiving mails from people who wish to discover or to play these wonderful musics.
I started by giving lessons and worshops until the moment, as being co-worker of the Mazy Culture, I finally had the opportunity to dedicate officially a friendly meeting place, allowing the organization of jam and concerts.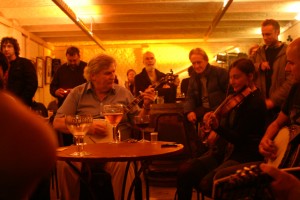 The opportunity to discover this style of music, to meet other people involved, to play together a friendly way, to practice his instrument and some tunes with others, to learn, to listen to fine concerts, to play on stage, …all this together in a warm place, offering a stage, a complete sound system, a bar, things to eat …
Come and discover this little wonderful and unique place ! www.bluegrassjam.be